Shinto Shrine
The Shinto shrine is the home of the village god.
At Midnight on New Year's, people come here to pray for the coming year.
It is located near Forest Park. Walk up the stairs to visit the shrine.
In the summer, there are nice trails behind the shrine!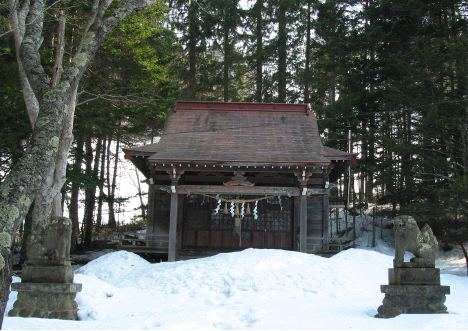 Buddhist temple
Funerals are held in the Buddhist temple. It is located next to the Nishiokoppe City Hall.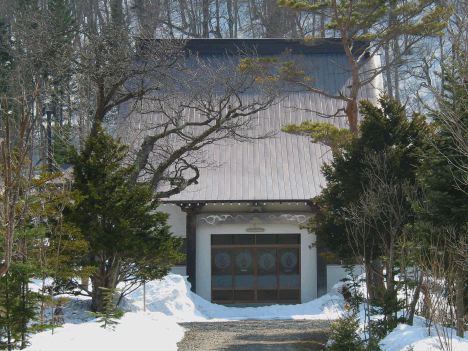 Kamiokoppe Temple Bell
The temple bell in Kamiokoppe.
It is used to ring a bell on New Years Eve celebrating the New Year.
You can ring the bell from 6:00pm to 10:00 pm on December 31st.