Kamiokoppe Elementary School
Kamiokoppe Elementary School
The classes in Kamiokoppe school are very small.
Currently there are only 20 students in the whole school,but all of them try to studey enthusiastically.
This school accept students coming from a large city. It is called " Study in a mountain village".
It is good experience to study nature and study in small environment for them.

Date of the founding:15th April 1909
Class:1-2 grade,3-4grade,5-6grade,2 classes for special needs children
The number of children:1st grade:3   2nd grade:3 3rd grade:1
             4th grade:4 5th grade:4 6th grade:5
ADRESS:〒098-1421
112banch aza kamiokoppe Nishiokoppe village
PHONE:0158-87-2719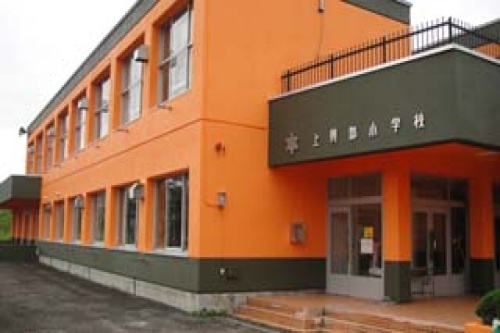 A sports day
In many case,sports day is held outside on the school grounds.
We have an opening ceremony for sports day in which all the stundents march in a line.
Sports day is a good oppotunity for children to do various exercis and to learn how to work together with others.
And Kamiokoppe students learn to ride unicycles. They are very good.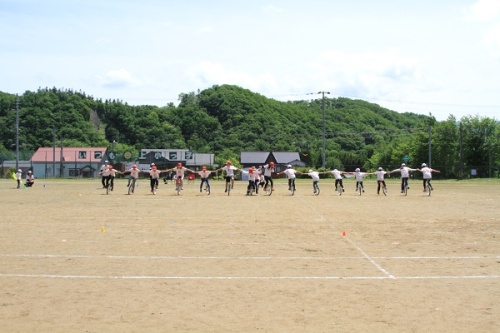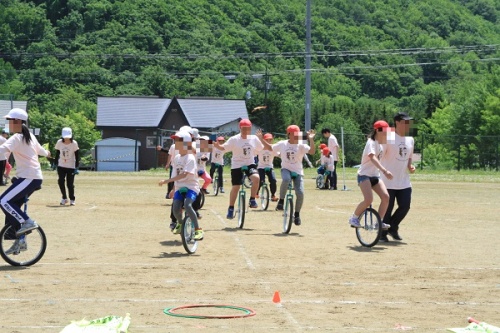 A school play
The day is for children to present music, theater and dancing as a result of learning.
Almost their parents and local people come to see a school play.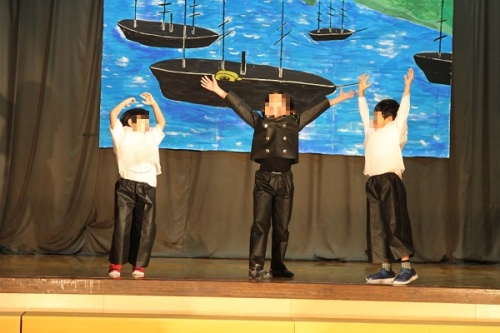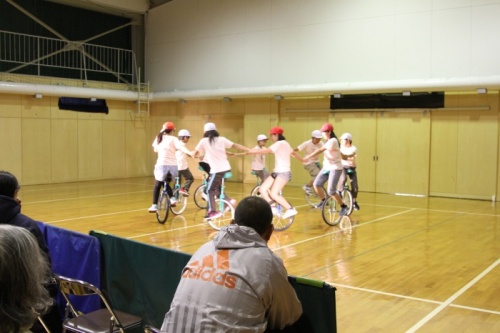 A lot of ivents in the shool